Day 14: 200 Miles
So many of you have asked if Michael made it safely through the hitching, avalanches, and forest fires. YES YES YES, and thank you so much for being our support community! I realize that with your support comes the responsibility to keep you informed. So I've set a goal to share a story with you every three or four days, and Facebook photos at https://www.facebook.com/mysonwalksonmountains/ in the interim. I know that Michael is reading the blog from the trail, and I know that you are motivating him to send these photos each day. This very grateful mom thanks you for that!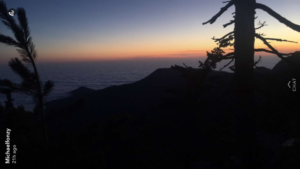 This is my new favorite photo. If I could figure out how to work this WordPress site, I would make it my banner background. (I kind of love his trail head starting photo too, though, don't you? Maybe we'll end up doing a photo book, with no mention of the neurotic mom story line.)
For those of you who don't follow Mike on Snap Chat or Facebook, here are some other photos from the past few days: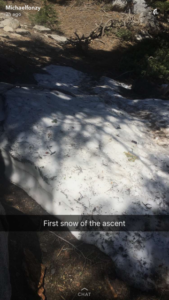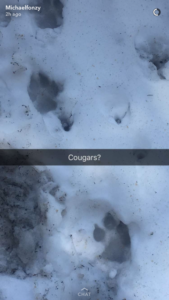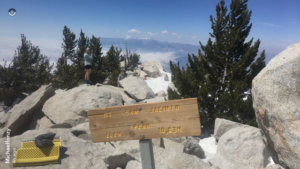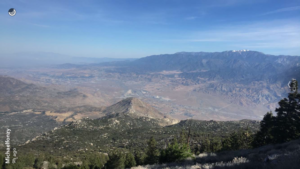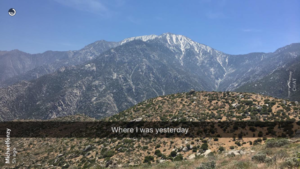 Michael hit the 200 mile mark yesterday. Kind of a remarkable thing, to think of walking for 14 days and traveling from Dallas to Oklahoma City. (That's about a three and a half hour drive.) He says he looks different (I keep on telling him to take some pictures of himself), that his clothes look different ("everything is kind of crusty and stained." Lovely.) He says the food is working well, but he's eating much more than he expected to (code for me to up the resupply boxes.)  Apparently he's doing a lot of what he calls "dry camp", where he doesn't have excess water for things like dish washing or coffee, so he's not using morning Oatmeal or the Breakfast Essential packs he planned on. So its off to the store for more bars for me, as I seal up and send Box 3 today.
He also says he's spent some money on gear resupply. He forgot to sleep with his water filter the first night, and it froze. His sleep pad, which is an air pad, leaked the first few nights so he decided to buy a new one. Apparently his beloved hat needed replacing–not sure why. And somehow, the glasses and sunglasses we ordered and sent didn't make it to his stop in time, so hopefully they will keep "bouncing" ahead and eventually, he'll be able to see where he's going.
Here's where he is today. The pins on the map are the towns he's scheduled to stop in. If you look closely, just to the northwest of Palm Springs is Mount San Jacinto. He walked northeast from there, last night, and stopped to camp in the valley called San Gorgonia Pass: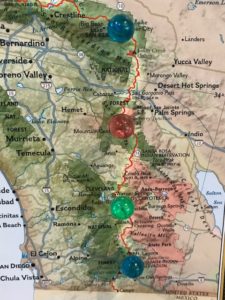 At 200 miles, we're both settling into this. He calls whenever he can, sends his messages, posts his pictures, and sounds happier than I've ever heard him. A year ago this Mothers' Day, I was desperately calling and texting Michael at Texas Tech, panicked that I hadn't heard from him in weeks, knowing that his term was drawing to an end and he was teetering on yet another devastating academic failure. It's been a difficult year since, as all of us–his sister and brothers, my husband, Mike's dad, and me and Michael–all worried about what would come next. We argued, we threatened, we cried, we schemed, we dreamed and we planned. Michael planned. He dug deep, worked two jobs he never wanted, but which gave him the confidence he needed, as well as the money, to execute this complicated and soaringly-inspired plan.
On this Mothers Day weekend, I too am soaring. I am grateful. I am confident. I am relieved. My son walks on mountains. Who'd ever have imagined this?
Happy Mothers' Day to every mother, godmother, aunt-mothers and mothers-in-spirit everywhere. We are warriors, aren't we?