Packing
As everyone knows, there's an art to packing. I like to think myself a bit of an expert, as my husband and I lived in different time zones for three years and now, with three kids in Manhattan, I'm on a plane regularly. When I first met my husband, he always checked a bag–something no self-respecting Naturalized New Yorker would ever do. (I attribute it to the wonderfully spoiling nature of Texans' favorite airline, SouthWest, which to this day provides two free checked bags to every traveler. Makes walking through airports so darn civilized.)
I've been a traveler all my life. But I've never done anything like this.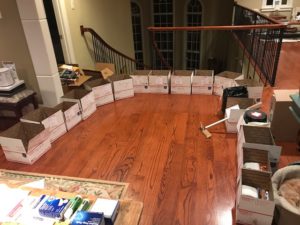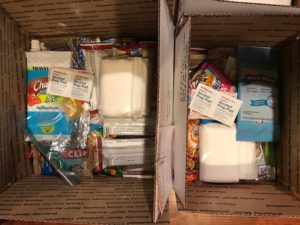 These are called Resupply Boxes. Here's how this is going to work: Mike gets on a plane next Friday, with his pack and enough supplies for four days of walking. On Tuesday, Day 4, he makes his way to Mount Laguna Lodge in California, about 48 miles into the trail, where he will pick up Box #1 at the US Post Office (It was mailed yesterday. A big deal. As he sealed it, he looked up with a moment of disbelief himself, and said "wow, this is really it.")
What you see above are the next 19 boxes, all individually labeled and packed based on the number of days between towns and the amount of calories needed. In combination, they contain all the resupplies he should need between Mount Laguna and Manning Park, British Columbia, for a total of 2,600 miles of walking. (Note the world's biggest, shiniest ice pick that I somehow have to shove into Box #5). Admittedly, there are a few towns along the way where he's decided to shop, rather than ship a box. He has a logical explanation for that, I just haven't a clue what it is.
Here's what's in each box:
Breakfast (instant oatmeal or pop tarts), daytime bars and snacks (Kind Bars, Cliff Bars, Goldfish, nuts, dried fruit, jerky, Snickers, peanut butter, salmon (right? you weren't expecting that!), and then a dinner that's he's made (!!!) in a Ziplock bag–PER DAY; AND milk powder and butter powder; toilet paper; baby wipes; band-aids; alcohol wipes; a laundry detergent pod, shampoo, conditioner and soap (for washing at each town stop. Hey, a mom can hope, right?)
In every other box or so, we threw in a new sunscreen, bug spray, lip balm, toothpaste, dental floss, Dr. Bronner's You-Can-Do-Everything-With-This soap, and a toothbrush. Note: No deodorant. Don't ask.
There are amazing lists online that Mike has studied for months about what to take, what not to take, and what is culturally expected of you. For example, apparently it's a thing to cut off the handle of your toothbrush. I said to him "seriously? the handle weighs too much?"  He looked at me, perplexed, and said "nope. it's just a thing."  PCT culture. It's already setting in.
Here's a really great blog post by someone with terrific recommendations about resupply boxes. It's called "Boston & Cubby's 2010 Pacific Crest Trail Journal":   http://www.trailjournals.com/entry.cfm?id=331566
I really love how they imprinted their boxes with a Red Sox brand. I'm thinking of branding Mike's boxes with this: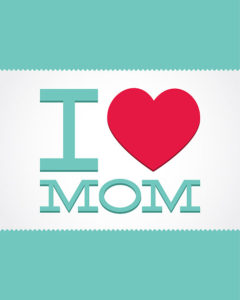 One of the graces of this event is that Michael and I have spent late nights together in my office, compiling packages, making lists and talking. I think its going to make me miss him even more. But at least I'll know what he's eating.