The Final Stretch
Michael's dad came from Connecticut to visit him this weekend. It was a perfect way to start his last week of preparation before leaving on Friday. I credit his dad with fostering in Michael his love of the outdoors and his spirit of adventure and curiosity. As I've mentioned before, I'm afraid of my own shadow outside. My kids' dad is the person who taught them to push themselves on a ski slope, to hike and kayak and scuba dive, and basically to be brave about what they could do. Years of soccer games and tournaments helped to make them the remarkable, independent people they are.  All four of my kids are great skiers, Mike and Sam have hiked Mount Washington, and Mike and Will have even gone sky diving with their dad. I'm really grateful to him for all of that.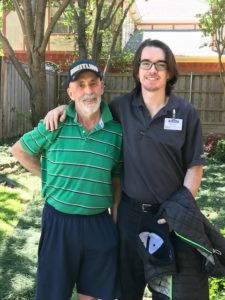 Mike did a lot of planning with all three of his parents this weekend. All of us hope to make trips to the west coast and spend a night with Michael a few times while he's on the trail. His "zero days" in small mountain towns are going to be hard to predict, so we'll need to be ready to fast break, hop on a Southwest flight, fly to the closest airport to the PCT wherever he is, rent a car, drive a few hours, and buy a hotel room for the night so he can sleep, shower, eat and visit with us before he heads back out in the morning. I also have this vision of a grand family welcome delegation at the end, too.
As you would expect, an event like this has become a family affair. In the past few days, Michael has received the support and encouragement of so many people. His sister Molly and her boyfriend James sent a wonderful package here last week. They bought him the world's smallest stove that attaches to a gas bottle, with a titanium cooking pot/cup, and a Lifeproof phone case with a battery pack on the back, and a small Moleskin notebook. And a card saying how proud they are of him. And how important it is to recognize that nature is greater than you and don't challenge it. It touched my heart. The stove and pot will lighten his backpack significantly, and the phone case will help keep his phone running between towns. That's huge.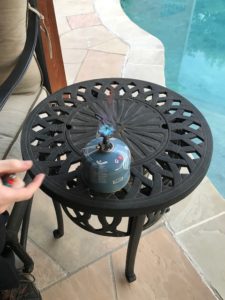 He also received an enormous box from my sister Rachel, who sent him a food dehydrator. Brilliant, really, and we've been drying fruit all weekend. (Michael wants to make his own jerky before he leaves!) My husband and I will become the Chief Food Dehydrators in the weeks to come. Again, anything to keep me busy.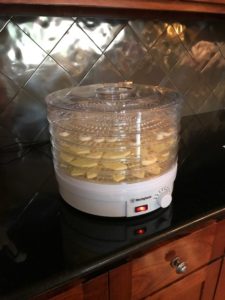 Yesterday, after Michael left for work, we three parents stood in the kitchen looking at one another, knowing this unavoidable albeit wonderful thing is coming at us at ramming speed and we are powerless. All we can control is our experience of it, I guess. And then Manny said, "Several times a day, I remind myself that they were never mine. They belong to God. I was just caring for them until they would go off and do whatever they were put on this earth to do."
I know, with every fiber of my being, that this is the absolute truth. I pray to God every day that He gives me the grace to live as if I know it, too.